LX-DANTE: the ultimate sound card to bridge professional audio applications to DANTE networks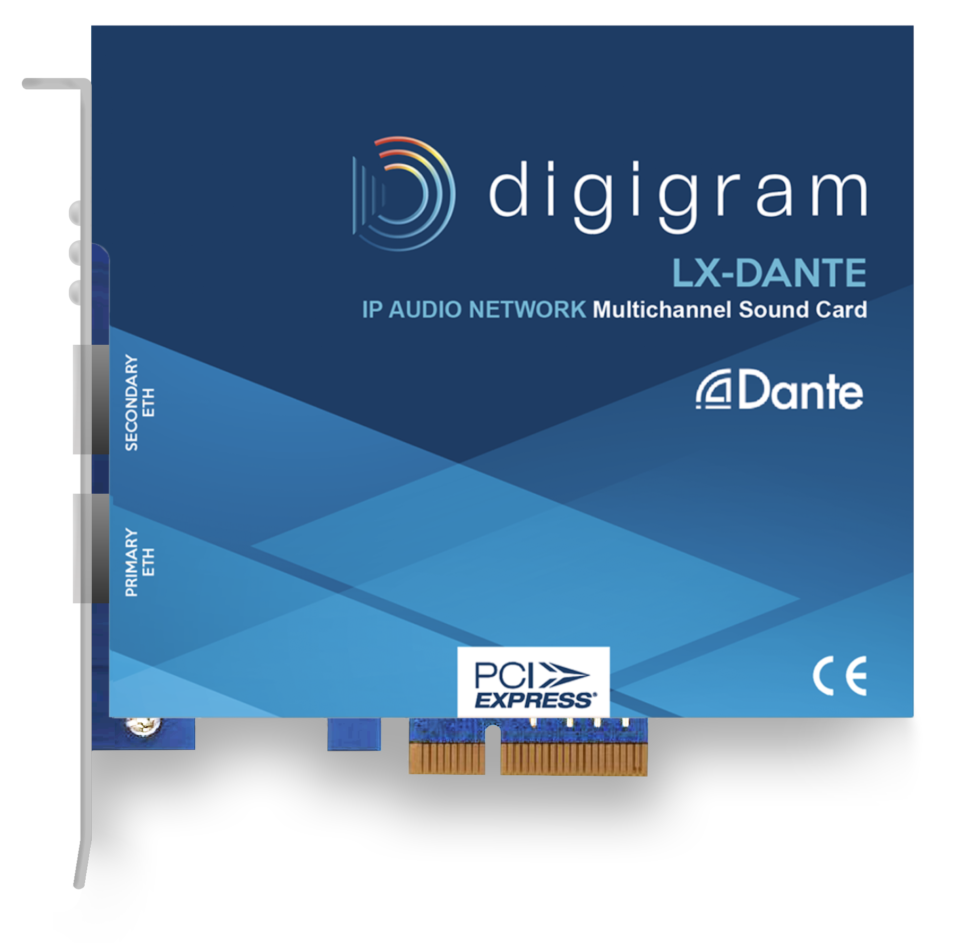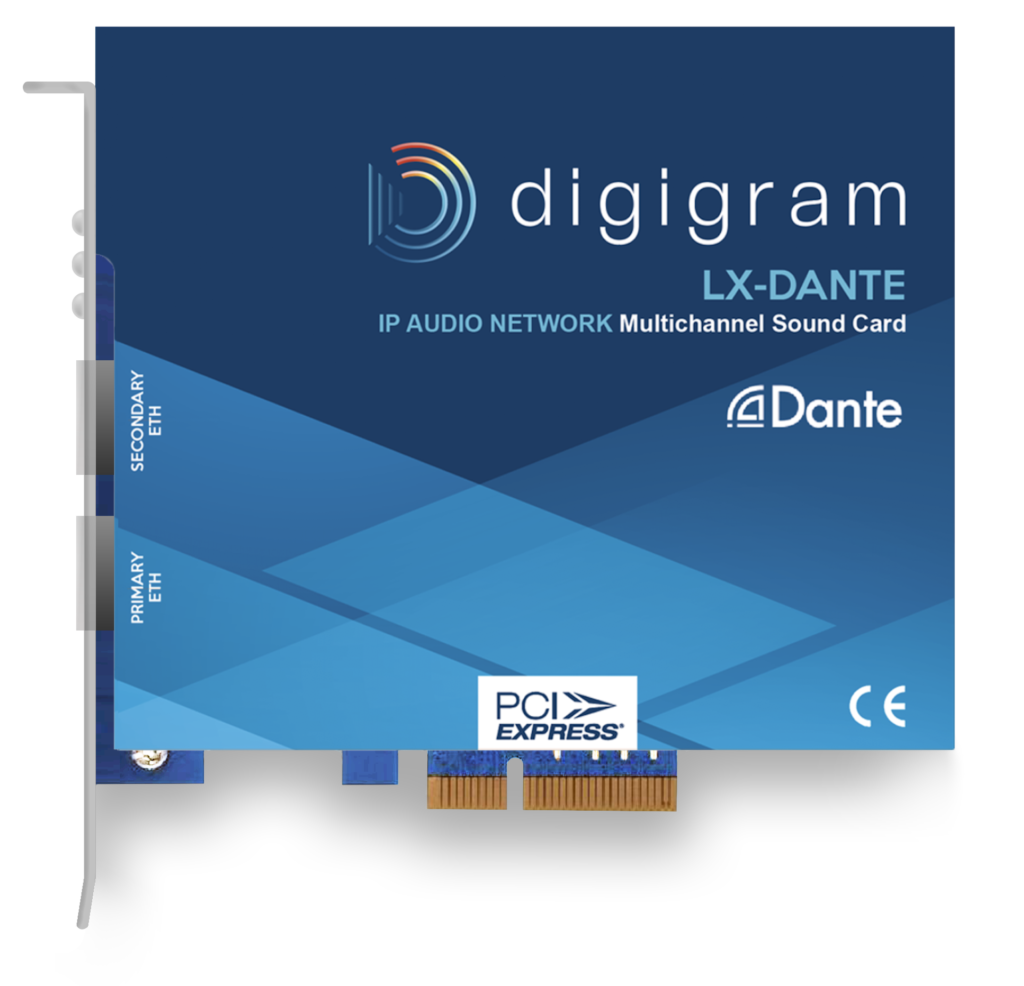 LX-DANTE : there is no better way to connect to DANTE networks. Designed for powerful systems, LX-DANTE shows its potential when seamlessly handling up to 128 x 128 redundant channels. Latency is now history and reliability is natural for LX-DANTE with its professional DAWs used for high quality recordings, processing, and multi-channel playout over Dante networks. There you go.
Reliable / Robust
Primary and Secondary Ethernet ports provide seamless network redundancy

Multi-platform / Fits your OS
Windows or LINUX, choose a side – LX-DANTE will take care of the rest, hiccup free
Extra Low Latency
150µs network latency. Yes, we made it
128 channels : numbers speak for themselves!
Dante plug and play media networking
Seamless Dante network redundancy via the two Gbit network interfaces
Interoperable with any other Dante-powered device, and with other AES67-compliant devices
Guarantees failsafe support of 128 x 128 audio over IP channels on a PC
Ensures interoperability with all Dante capable devices
Allows exchanging audio channels with non Dante devices through the AES67 compliance
Supported OS
From Windows 7, and from Windows Server 2008 R2
Linux as of kernel 3.10 (see LX-Dante support page)
Compatible Drivers: ASIO, Alsa
Configuration
Bus/Format: PCI EXPRESS™ (PCIe®) x4, ( x8, x16 compatible)
Size: Length: 117mm, Height: 98.4mm, Width:18mm
Connectors
Network interfaces: Two Gigabit Ethernet RJ45 connectors
IP audio
IP audio transport: Dante Audio over IP, AES67
Redundancy: Glitch-free Dante audio redundancy using dual Ethernet networks
Clock synchronization: Master  or slave
Audio Specifications
Audio Channels: 128 / 128 I/O channels @ up to 96kHz. 64 / 64 I/O channels @ 192kHz
Supported Sample Rates: 44.1, 48, 88.2, 96, 176.4 and 192kHz
Sample bit-depth: 24 bit PCM Audio
Latency: Round trip latency as low as 2.99ms
Compatibility
Thunderbolt chassis: OWC (Other World Computing) Mercury Helios `
Sonnet Echo Express SE II
Magma ExpressBox 1T 1 Slot
Which Linux Distribution are supported for the LX-DANTE ?
The following distributions are supported : Ubuntu LTS / Debian LTS / CentOS 7 For other Linux distributions, we can propose a service for providing an adequate compiled and installable driver package.