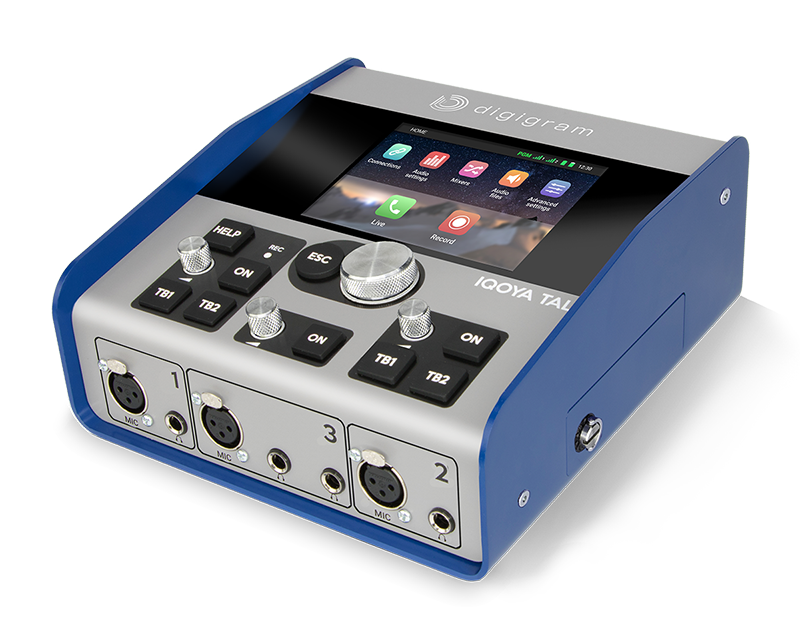 IQOYA TALK is a portable IP audio codec dedicated to live remote broadcasting for Radio and TV. 
It makes the best connectivity thanks to its dual build-in 4G / LTE module, Wifi / Bluetooth module and dual Gigabit Ethernet ports. 
Remote broadcasting mode
IQOYA TALK supports two 2 independent SIP connections Program and Talkback, in stereo Tx and Rx. It can broadcast up to 3 mic/line inputs for journalists and guests, with 4 headphones outputs. It is part of One IP,  the Digigram unified solution for control and monitoring of a fleet of codecs for remote broadcasting. One IP includes IP audio codecs, a secured SIP infrastructure and web applications.