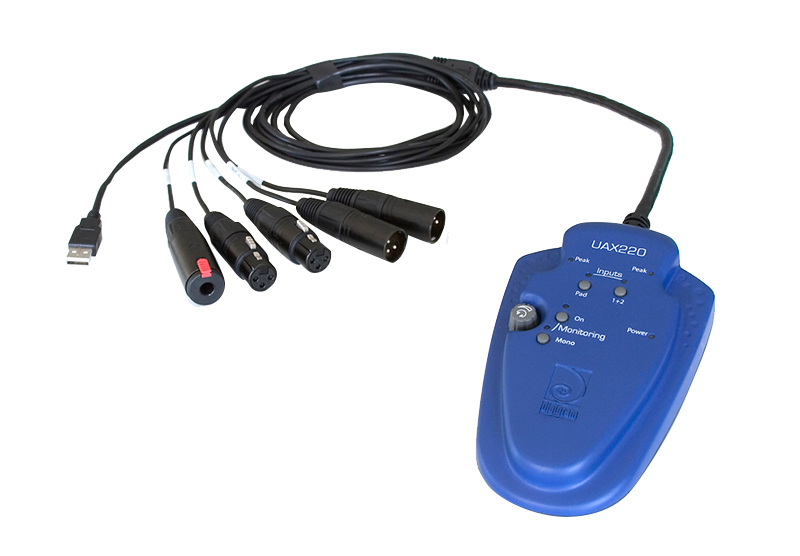 UAX220
Digigram's UAX220 is a low latency USB sound card with balanced analog connectivity. Its  USB audio Class 2.0 compliance will speed up your life : literally no driver to install under Windows, Mac OS, and Linux: plug, play, enjoy. 
However, those who like to take it a step further will appreciate our driver package for Windows (32 bit) that enhances performances (lower latency, dedicated control panel)
In case the UAX is to be used with an ASIO software application, you may install a third-party ASIO driver (Asio4all, Ploytec).
Supported OS without installing any driver:
Supported OS with the driver kit:
Where can I find the UAX220 driver ?
The UAX220 driver is embedded in Windows OS. The card is automatically recognized.
Can I use the UAX220 on MacOS
Yes, the USB audio card is detected as Core Audio device and can be used with Mac computers.