"Once Upon A Time, a famous Tower company / Broadcasting heavyweight…" could be the introduction to our story. But we will keep the story short and simple: over the years, you have built up on several pieces of equipment on each transmitter site to create the MPX signal from the baseband audio (e.g. RDS encoder, stereo generator etc.). While this structure has met and exceeded your needs, the audio over IP tech revolution has now wiped away your former material investments. 
Strategically, you need to keep on sustaining your growth and, tech-wise, to invest in top notch, yet cost-effective solutions to deliver content excellence that will transport MPX over IP from the studio. Your magic wand is a Digigram based solution, no less. Meet IQOYA X/LINK-MPX.
Digigram IQOYA X/LINK-MPX codec carries the MPX composite signal directly from the studio to the transmitters. This codec natively enables MPX encoding or decoding, offering a simple and smart solution to broadcasters and tower companies. It supports analog MPX and digital MPX over AES192.
The transport of MPX over IP requires a reliable network with an available bit rate of at least 2.5 Mbits/s. Managed networks and/or microwave links are necessary. Fluid IP(TM), the smart IP audio streaming of IQOYA, offers FEC schemes as well as redundant dual streaming with time-diversity to overcome potential network errors such as packet losses.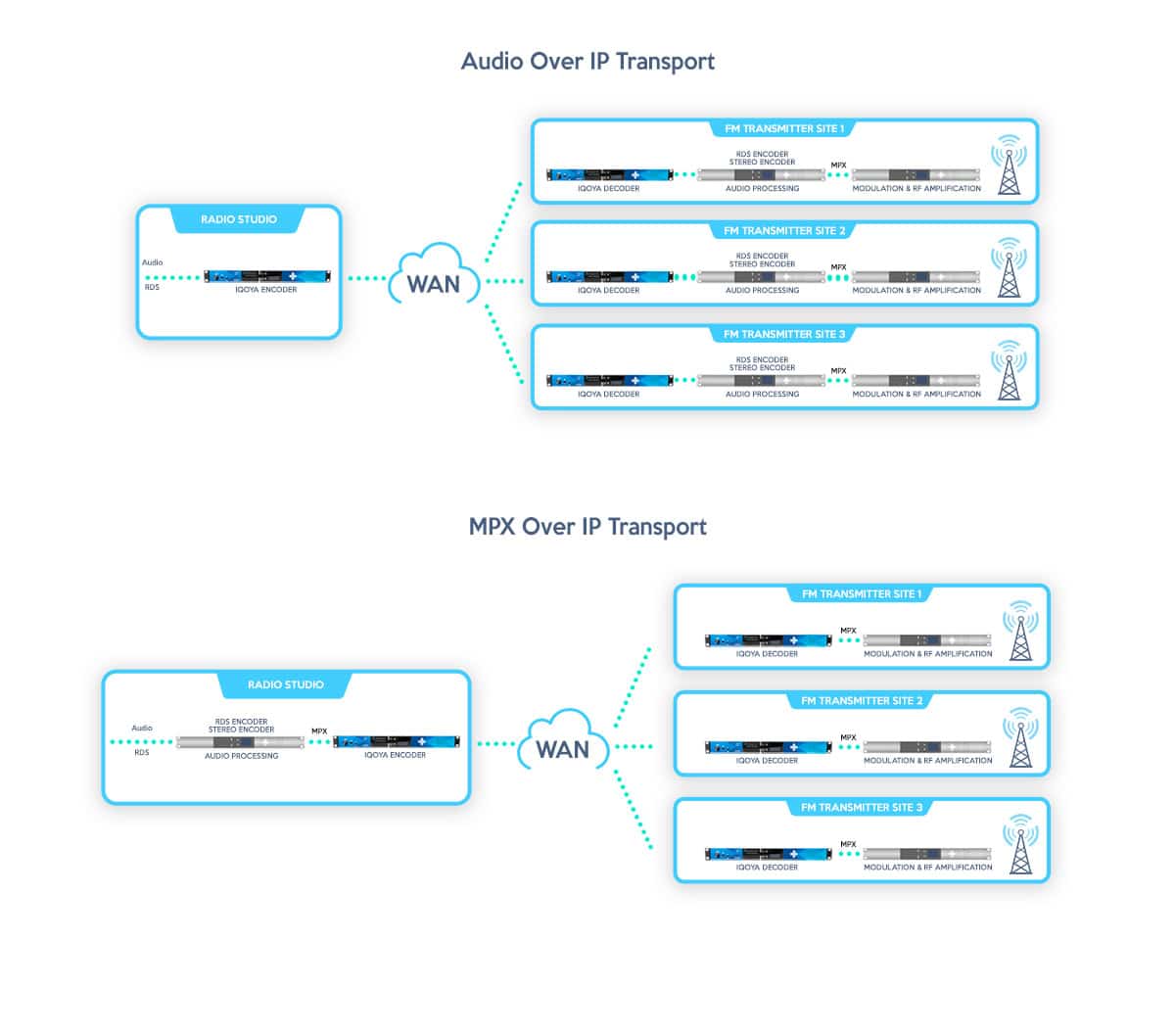 Unified STL: one MPX encoder + codec in the studio are better than several pieces of equipment scattered across multiple transmitter sites
Centralized, simpler audio processing: signal management can be single handled entirely from the studio rather than from remote locations, including servicing and maintenance
Simpler, cleaner purchase policy: a single IQOYA supports either analog MPX or MPX over AES192 architectures
Benefit from Audio-over-IP flexibility and productivity advantages with an affordable solution