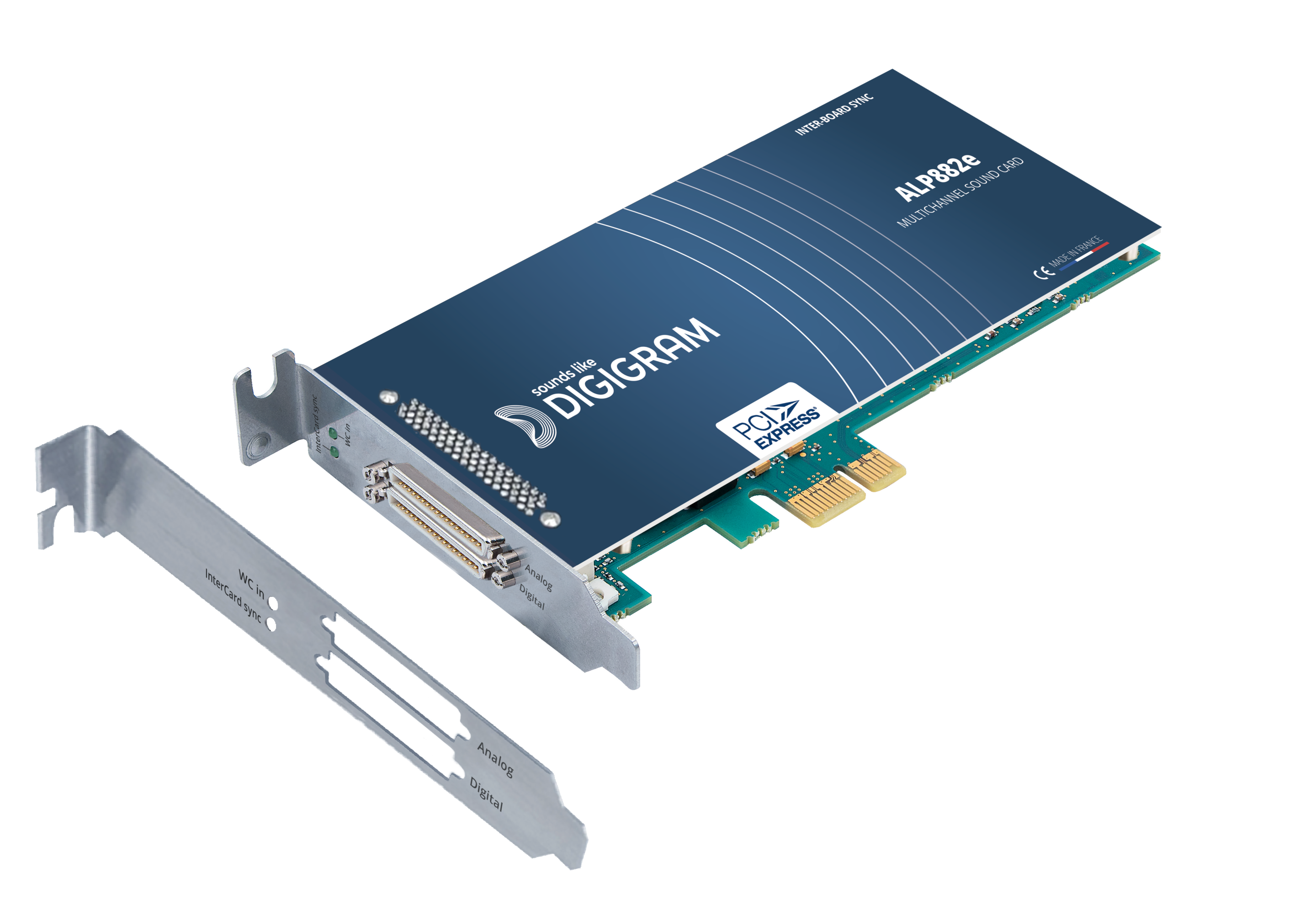 ALP882e is a versatile multichannel PCIe sound card for professional PC-based audio systems running under Windows and Linux environments. With its reliability, stability and compact low profile design, ALP882e is ideally suited for mission-critical applications in the broadcast, industrial, and military markets. This card is ready for any challenge. It offers eight balanced analog line inputs plus four stereo AES3 inputs, eight balanced analog outputs plus four AES3 output, and 8 GPIs / 8 GPOs.
Drivers for Windows
The "ALPX-kit" package for Windows allows installing the following components:

Driver with Wasapi interface

ASIO driver with its ASIO control panel (CPL)

Digigram ALP-X Manager application (I/O levels, I/O routing matrix, clock selection,…)

Supported Windows flavors : Windows 10 from version 20H2
Linux
ALP882e operates under Linux from the 64-bit Kernel 4.1x onwards. 
Already supported Linux distributions:
Debian 10

Debian 11

Ubuntu 20.04
The Alsa driver for Linux is supplied as a DKMS package, which can therefore be used to compile the driver for the target Linux distribution used.
In case you experience difficulties in compiling and installing the driver for your distribution, contact us: support@digigram.com ! We propose an additional paying service to help you install your driver package.