Digigram's 35 years expertise in the design and development of pro audio solutions has been key to build successful installations in many areas, ranging from radio broadcast to industry. However, we like to light a creative spark and use our expertise for custom designed projects where we thrive in achieving the unexpected: follow us outdoors as we provided support in the design and prototyping of the electronic card powering PEOPEO wireless speakers. 
Back in 2018, the Grenoble based startup PEOPEO (www.peopeo.io) released wireless speakers whose specific features address outdoorsy entertainment, hence featuring quite a powerful coverage. Our teams hopped on the project to provide support in the design and routing of the electronic card at the heart of the system.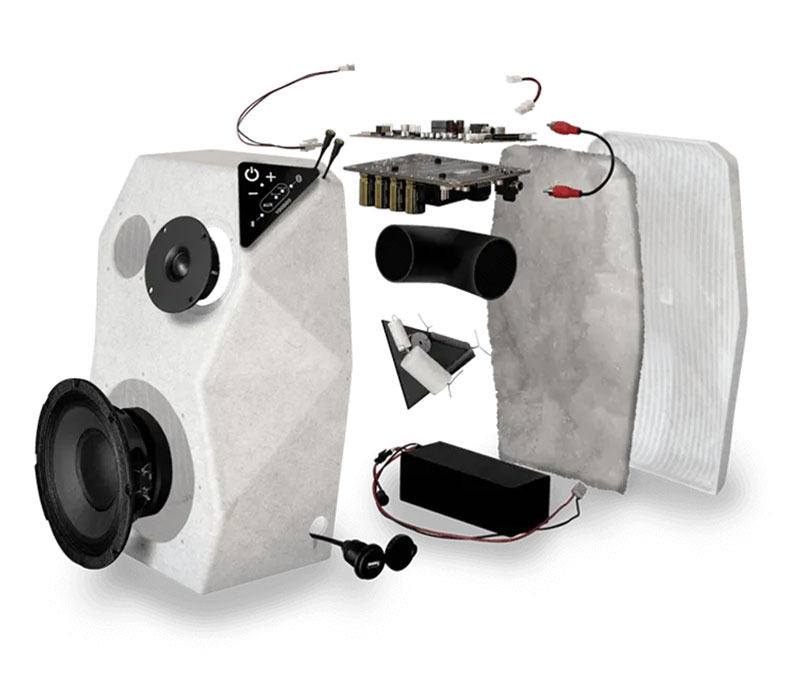 Digigram's extensive experience in cards design, firmware and software development for pro audio was our main asset for this project. 
Digigram is a seasoned structure when it comes to manufacturing engineering and industrialization processes for electronic cards, therefore we supported PEOPEO in the components selection, procurement process and global subcontracting routine. 
A whole task force was gathered at Digigram, including professionals with tech or sales background, to work on this project and deliver.
The project and assignment
Our teams helped bridge the gap between the prototyping phase and the pre-series that involved some industrialization. The final product was to integrate:
An APTX Bluetooth module
An Audio source switch (line / Bluetooth)
A controller to manage the MMI and the volume
Power supplies
How Digigram helped
Scanned and examined the prototype to determine the source of audio static
Designed and selected the components plus drafted the design plan  
Created the CAD design and managed the overall components design
Built 2 validation prototypes through fast track local sources  
Built 5 industrial class prototypes 
Carried out audio measurements on the card, i.e. without amplifier 
Launched the pre-series manufacturing 
Gathered the Manufacturing files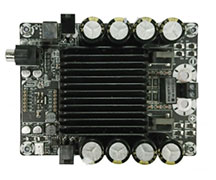 What's in for our client?
We took their technical questions into consideration, namely batteries/power supply autonomy, connectivity and wise choice in terms of electronics for enhanced performances. We challenged them to reach effective solutions. 
By making this project collaborative, PEOPEO was eligible to receive specific public funding 
What the critiques said
https://www.qobuz.com/fr-fr/info/hi-fi/bancs-d-essai/peopeo-voodoo-une-enceinte-ecolo181137
Of course QOBUZZ tested the speaker and …
" It must be said that this speaker features a solid and very powerful Bluetooth aptX amplifier with connectors, and embeds high end electronics and electroacoustic components for an audio rendering of pretty high level".