Picture this: we are faced with a touring event that implies daily news reporting and broadcasts. For instance, the production company is live-covering for TV the mountain runs of a cycling race. High in emotions, lots of supporters and sports stakes high as usual. 
Because of the local geography, two OB vans were booked. One will follow the race and even top it to be in place at the finish line, whether on a mountain summit or remote place with the littlest connection. The other one will comfortably rest in a wired-friendly environment to ensure proper connections with the homebase, aka the TV studio. However, multiple intercom channels must be established over the internet between the two OB vans to smoothen coordination among teams.
Establishing the intercom links between the OB vans must be a breeze, and technicians will be in charge of monitoring the status of the IP connections.
Low latency, clear audio quality, IP streaming robustness are paramount to ensure a successful coverage of this event that spans beyond the national borders!
The perfect mix to solve this intercom equation includes 2 IQOYA SERV/LINK, the 1U multi-channel IP audio codec, and IQOYA CONNECT, the Digigram Saas application for centralized management and monitoring of live remote.
Place one IQOYA SERV/LINK in each OBVan. Their 16 channels via AES3 connectivity smoothly and swiftly interface with IQOYA CONNECT to ensure super solid, reliable, low latency, and high audio quality communications between both teams. 
Intercom is no longer an issue and this IQOYA based infrastructure – both teams work as one to provide live coverage of the event. 

Autoconfiguration features of IQOYA CONNECT make installation easier than ever
No network configuration required
Automatic registration of the SERV/LINK units to  IQOYA CONNECT
Intuitive and easy control and monitoring of the intercom connections between the two sites
Pre-defined audio profiles adapted to low quality networks (low latency and bitrate audio compressions, FEC schemes).
IQOYA SERV/LINK product page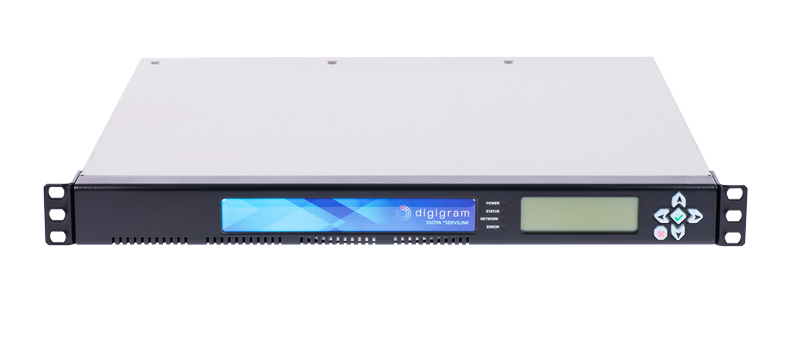 IQOYA CONNECT product page