The better version of Back to the Basics with the Dual stereo IP audio codec

If versatility was a machine, it would certainly be an IQOYA X/LINK-DUAL: our 1U rack IP audio codec delivers two stereo sources (or four mono sources, or a mix of mono and stereo)  over IP networks for STL & SSL links, DVB audio, WEB radio and also for full-duplex live remote broadcasts and intercom systems. You will get the most of it when live remote broadcasting or distributing programs, regardless of the infrastructure type as IQOYA X/LINK-DUAL smoothly integrates them all, including managed or unmanaged networks. Cherry on the cake? Its reliability with automatic redialing, 2 backup levels for decoding, all wrapped in a sturdy, fanless hardware platform for reduced consumption. What else can you ask for?
Mono/Stereo: the almost infinite combo
Delivering two stereo sources or four mono sources or a mix of stereo and mono sources
One IQOYA fits all infrastructures
Legacy audio and AoIP studio infrastructures Supports analog, AES3, AES67 and RAVENNA
IQOYA has your back 
2 backup levels for decoding on transmitter sites (including sound files and playlists on SDHC card) and Automatic redialing for live contributions
Designed for reliable operations
Registration to a backup SIP server
Take the most of your networks
Managed or unmanaged networks
Total separation of IP traffics
Two redundant internal power supply units
4 channels of live remote broadcasting via SIP and symmetric RTP
Multiformat encoding and multiprotocol streaming for audio programs distribution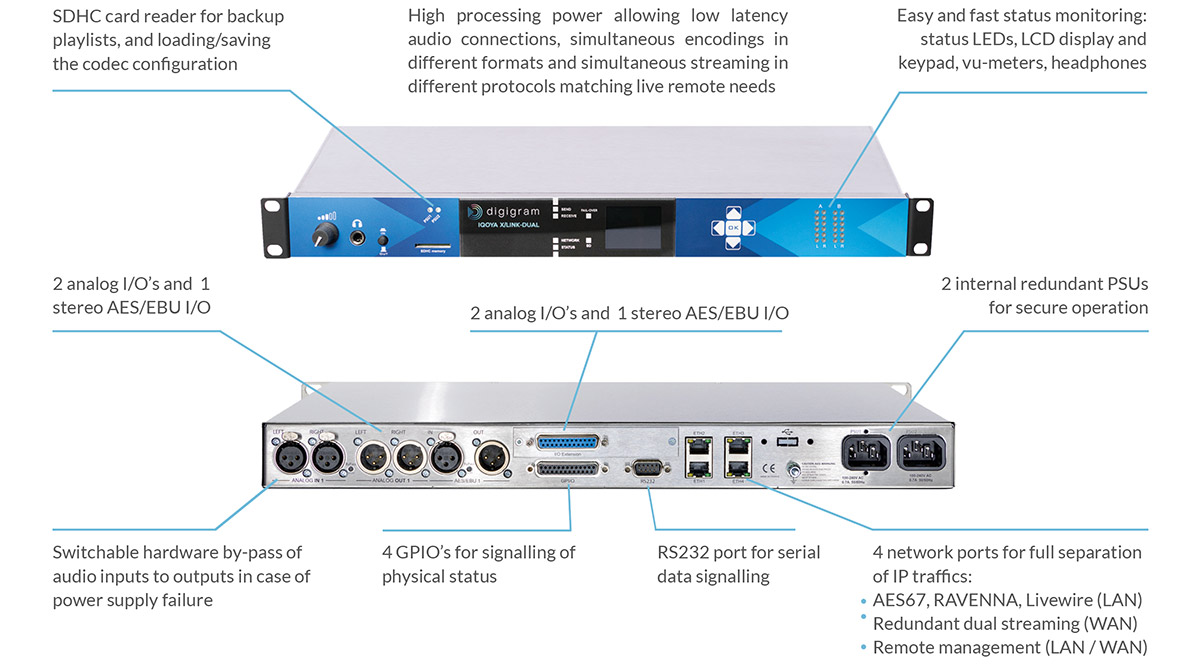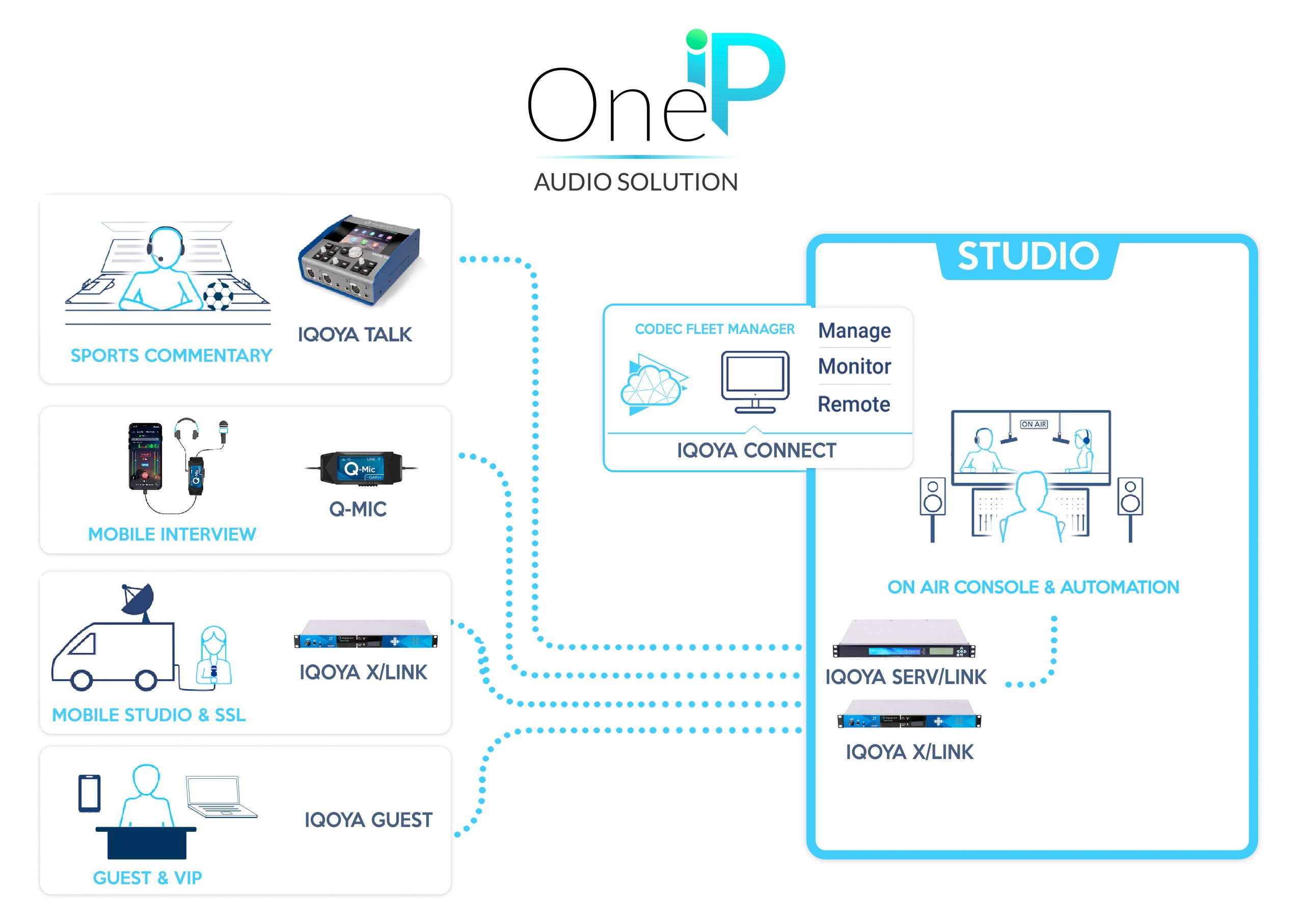 Connectivity
Analog Line




4 analog inputs  & outputs, XLR, +24 dBu max

AES3 audio




2 AES3 inputs and outputs, XLR

Auxiliary data




1 RS232 – 4 GPIOs

Network ports
3 Gbps / 1 x 100 Mbps, RJ-45
Technical specificities
Fanless, low consumption

Front panel LCD display and keypad

Front panel headphones (6.35mm female jack)

Front panel SDHC card reader

Switchable hardware by-pass of audio inputs to outputs

"Everything was up and running quickly and perfectly from Chicago. The Digigram audio quality was excellent. We had the impression that the reporter was located in our studio in Brussels, rather than over eight-thousand kilometers away. We were amazed!"

Laurent Flemal
Head of Digitization Division, RTBF
Discover the other products of our Audio over IP line up!