Sturdy, powerful:
the won't let you down stereo IP audio codec

IQOYA X/LINK-ST embraces all live remote broadcasting and program distribution applications. This 1U rack IP audio codec delivers a stereo source (or two mono sources) over IP networks for STL and SSL links, DVB audio, WEB radio, and also for full-duplex live remote broadcasts – no matter what. It will support all types of infrastructures and will relentlessly work over any IP networks. Our low consumption, fanless and powerful hardware IQOYA X/LINK-ST platform is your workhorse for 24/7/365 use. It will not let you down.
Go stereo / Full stereo / Mono – stereo: you choose
Delivering stereo source or two mono sources
One IQOYA fits all infrastructures
Legacy audio and AoIP studio infrastructures Supports analog, AES3, AES67 and RAVENNA
The most flexible asset for your networks
Managed or unmanaged networks
Designed for reliable operations
Registration to a backup SIP server
On Air, IQOYA has your back
Automatic redialing for live contributions
Always hold the line
2 backup levels for decoding on transmitter sites (including sound files and playlists on SDHC card)
Total separation of IP traffics
Two redundant internal power supply units
2 channels of live remote broadcasting via SIP and symmetric RTP
Multiformat encoding and multiprotocol streaming for audio programs distribution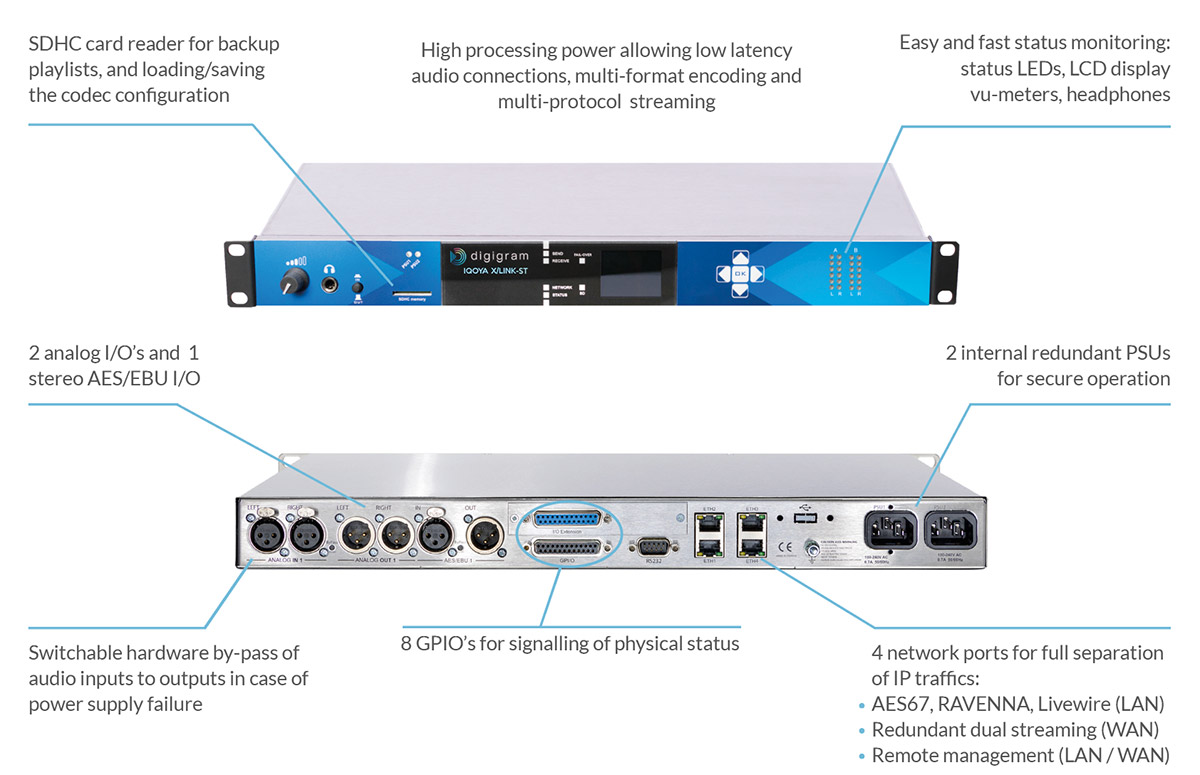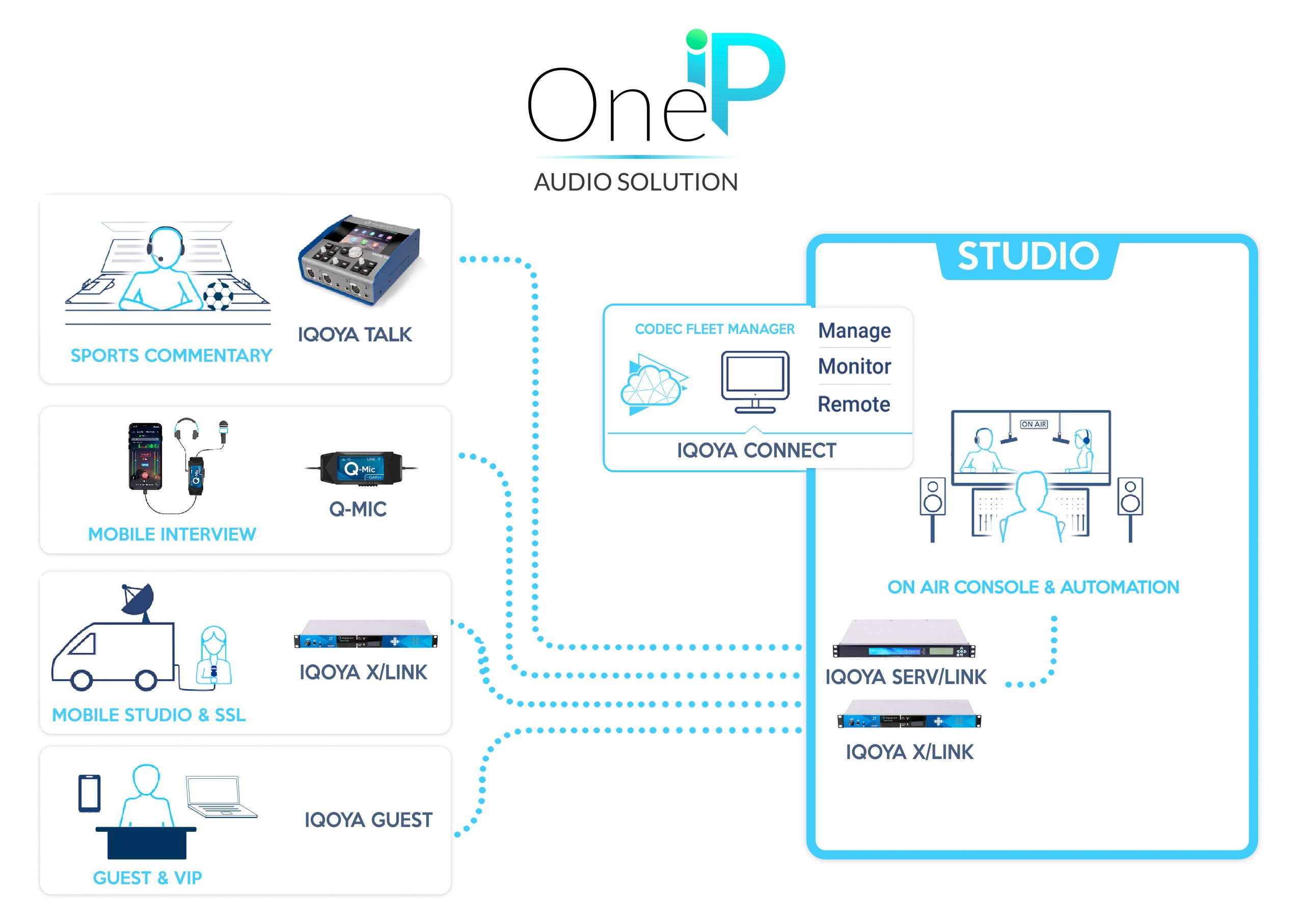 Connectivity
Analog Line




2 analog inputs  & outputs, XLR, +24 dBu max

AES3 audio




1 AES3 inputs and outputs, XLR

AES67/Ravenna




2 I/O  channels via one of the 4 network ports

4 Network ports




3 Gbps / 1 x 100 Mbps, RJ-45

Auxiliary data
1 RS232 – 4 GPIOs
Technical specificities
Fanless, low consumption 

Front panel LCD display/keypad and vu-meters

Front panel headphones (6.35mm female jack)

Front panel SDHC card reader

Switchable hardware by-pass of audio inputs to outputs in case of power failure
Discover the other products of our Audio over IP line up!