THE NEED
While CCTV systems are no longer a discussion in many urban areas worldwide, the addition of audio capture can be of significant value to authorities. Being able to detect, identify, monitor, or record sound anomalies that are characteristic of critical situations (such as screams/unusual noises/brutal detonations or shots/looting or rioting/noisy vehicles, etc.) is another efficient way to provide an appropriate and swift response at the exact location of the event detected.
THE CHALLENGE
A European technology company specializing in industrial safety solutions, including CCTV, wishes to deliver a system that will automatically detect critical sound anomalies in an open environment. Working in conjunction with municipal camera networks, this system is required to process audio signals incoming from multiple distant audio sources. The challenge is to provide a compact IP audio encoder with a microphone-level audio input that delivers crystal-clear audio. This system comes as an addition to an existing CCTV installation and should also be versatile to supplement the actual scheme. Eventually, the system should demonstrate proven reliability while being easy to install and configure.
THE SOLUTION
The retained solution is based on the PYKO-in IP audio encoder. PYKO-in has a microphone input with adjustable gain and switchable phantom power, with the possibility to encode and stream the audio signal in high-quality uncompressed or compressed audio over IP networks. Its compact form factor and fanless design make it ideal for applications where audio is critical. Lastly, the PYKO range has demonstrated its robustness over the years and is the right fit for this project. Areas equipped with cameras receive additional sensitive motion microphones, whose role is to constantly record the environment's sound background. These audio signals are transmitted to the central control system through data infrastructure. Upon receiving these audio signals, operators can monitor and analyze in real-time the intensity and change in the frequency spectrum and possibly flag situations at risk.
The operator can playback critical audio-recorded sequences and display their frequency spectrum. Combined with the video footage, the operator can thoroughly evaluate the critical time moments before, during, and after a risky event.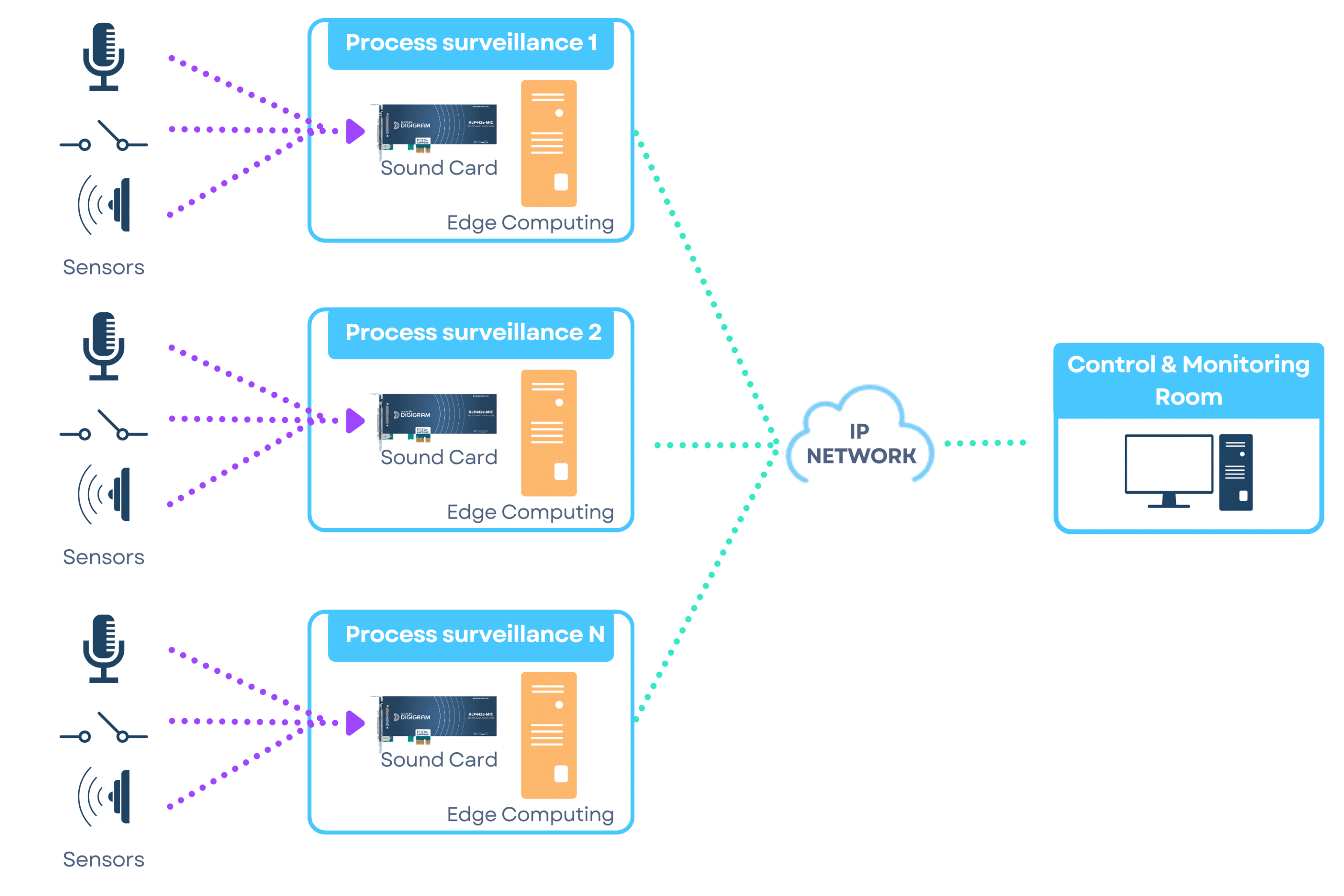 THE BENEFITS
Compact Form Factor for a space-efficient design
Dedicated microphone inputs for seamless audio integration
Supports both compressed and uncompressed audio formats, catering to diverse needs
Reliable IP Streaming: Ensures dependable IP streaming, vital for consistent communication
Effortless Installation and Configuration to reduce deployment time
High Reliability: Boasts an impressive 30 years MTBF (Mean Time Between Failures), ensuring prolonged, trouble-free operation
Facilitates the additional transport of various data and digital status information
Supports standard IP audio streaming protocols for compatibility and ease of use