For over 35+ years, Digigram has grown a solid experience in designing and implementing high-end mission critical audio digital solutions for key players in aeronautics or broadcast markets.
However, our mission is not complete until our customers can smoothly operate their new  solutions and take full advantage of their possibilities:  we stand by your side to train your staff and deploy the mission critical tools that your teams will use on a daily basis.
We pride ourselves in designing and providing accessible and easily operated solutions that simplify users' life: we also train our customers in getting familiar with the correct handling and thorough exploration of all the available features.
Helping you maximizing the power of your Digigram critical audio solutions is also part of our mission. 
Featured training use cases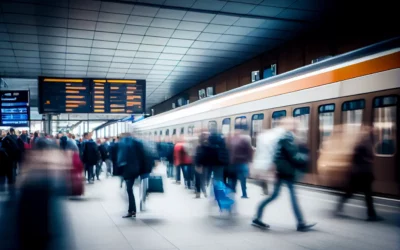 Providing mission-critical and professional audio solutions to modern transportation companies is a complex undertaking. Bus stations, subway, regional railways – all demand flexible, secure, and mostly reliable solutions for delivering announcements, music, and...
read more