Mission critical audio for maritime
and naval markets
Whether you are managing busy traffic in industrial ports and along the coasts, ensuring shore-to-ship, ship-to-shore and ship-to-ship communications, or making sure submarines can safely liaise with their control centers – there could be some Digigram critical audio solutions in each of these cases.
Sail away in confidence with sturdy hardware: embarked electronic devices need to be robust to resist the specific environment and conditions: our coated electronic communication devices – coated sound cards – are moist, spray, corrosive-resistant. These stress-free, long lasting audio solutions are ready for mission critical maritime applications. Digigram solutions are designed to support minimal maintenance, with a no-fail target and a MTBF over 150 years.
Featured maritime & naval use cases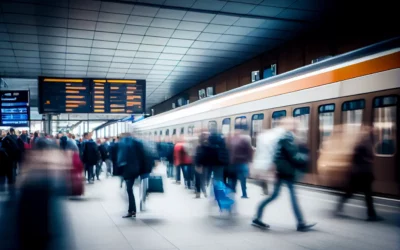 Providing mission-critical and professional audio solutions to modern transportation companies is a complex undertaking. Bus stations, subway, regional railways – all demand flexible, secure, and mostly reliable solutions for delivering announcements, music, and...
read more