Providing mission-critical and professional audio solutions to modern transportation companies is a complex undertaking. Bus stations, subway, regional railways – all demand flexible, secure, and mostly reliable solutions for delivering announcements, music, and emergency calls directed to specific areas. Nationwide, a railway network may count hundreds of stations supported by dozens of audio servers. Of course, such an architecture incorporates an array of different voice announcement systems and the sensitive priority rules system for messaging.
THE NEED
Heavy-weight – often public – transportation operators team up with expert systems integrators to engineer extensive audio systems that meet a series of stringent requirements. Among their basic requirements, interoperability with management applications is critical as is the ability to deliver specific notifications and emergency messages in a timely and targeted manner, according to both schedule and message priority. While the many zones involved may cover a countrywide geographic area, the retained solution must enable centralized control. It should also feature monitoring and reporting capabilities that help to ensure uptime across all zones.
THE CHALLENGE
Utmost reliability and steady performance of these systems are paramount as they involve public security and safety. Therefore, the integrator's sturdiness in terms of technology, production, testing and quality clearances will be scrutinized. Additionally, the chosen system has to demonstrate that it relies on a spotless track record of use cases implemented at a similar scale.
THE SOLUTION
Digigram has developed a range of solutions that rely on well proven tech to address and simply operate IP audio live streaming applications, processing and encoding platforms, powerful network audio processing and streaming engine, and smart IP audio endpoints. Digigram's signature sound cards range provide a valuable addition to any demanding audio system.
Over the past 15 years, public transportation operators, industrial and demanding critical communications players have relied on Digigram technology to address mission-critical audio delivery applications. Large transportation companies have implemented Digigram based solutions for secure, straightforward delivery of voice, audio, and emergency messaging across numerous sites while covering a broad geographic area.
These solutions are engineered with customers' stakes in mind and always ensure spotless reliability and flexibility. Digigram powered structures combine highly customizable professional audio solutions that seamlessly integrate preëxisting architectures, and are robust enough to address the transportation industry's challenging use cases.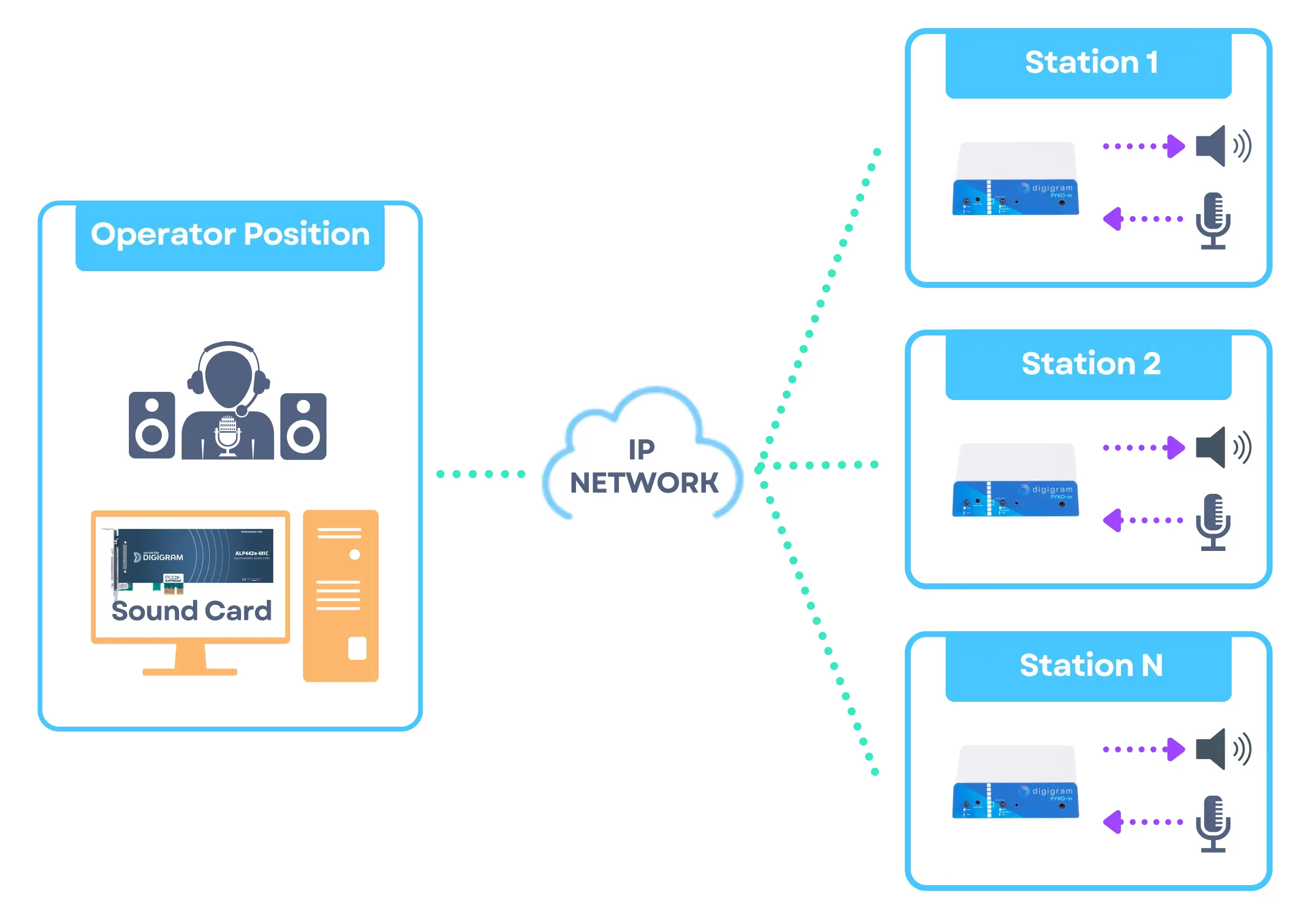 THE BENEFITS
Reliable, secure processing streaming and monitoring of mission critical IP audio streams
Simultaneous delivery of multiple priorities audio programs to different sites or zones
Low total cost of ownership
Simply deployed and easy to operate
Compliance with industrial testing, production, and supply chain requirements