THE NEED
A major security and defense operator needs to build control rooms with uninterrupted 24/7/365
operations. To guarantee this level of service in mission-critical environments, audio quality must meet hardware reliability. In sensitive contexts like public safety and emergency services, where split-second decisions are made every day, reliable real-time communication is essential. It ensures seamless audio transmission between control centers and field personnel in various zones.
THE CHALLENGE
Among other requirements, the security and defense operator insists on the importance of
the solution's reliability to ensure uninterrupted audio transmission in the long haul, regardless of
the environment or circumstances.
Point-to-point audio transmission plays a vital role for operators: it is paramount for them to distinctly hear and clearly understand voice messages as they are instrumental in providing
the appropriate response.
THE SOLUTION
Digigram has been renowned for its pristine audio quality and material reliability. This trademark enables the setting of a sturdy system that will meet the client's requirements in terms of trustworthiness.
The focus point here is to provide robust audio solutions and therefore contribute to enhancing
situational awareness, facilitating rapid response, and ultimately increasing the safety and effectiveness of security and defense operations.
Digigram IP audio endpoints are designed to be used in such applications. In the control center, the sound card provides the microphone inputs to connect one or several operators' positions, and control center personnel benefit from the headphone and line outputs for their uninterrupted mission-critical communications.
Broader applications can include any security or defense needs for control centers, including
emergency response operations, security patrols, or other critical missions where our technology enables teams to stay connected, informed, and coordinated at all times.
Our audio solutions are designed to meet the demands of mission-critical environments, offering great audio quality, low latency, and reliable connectivity.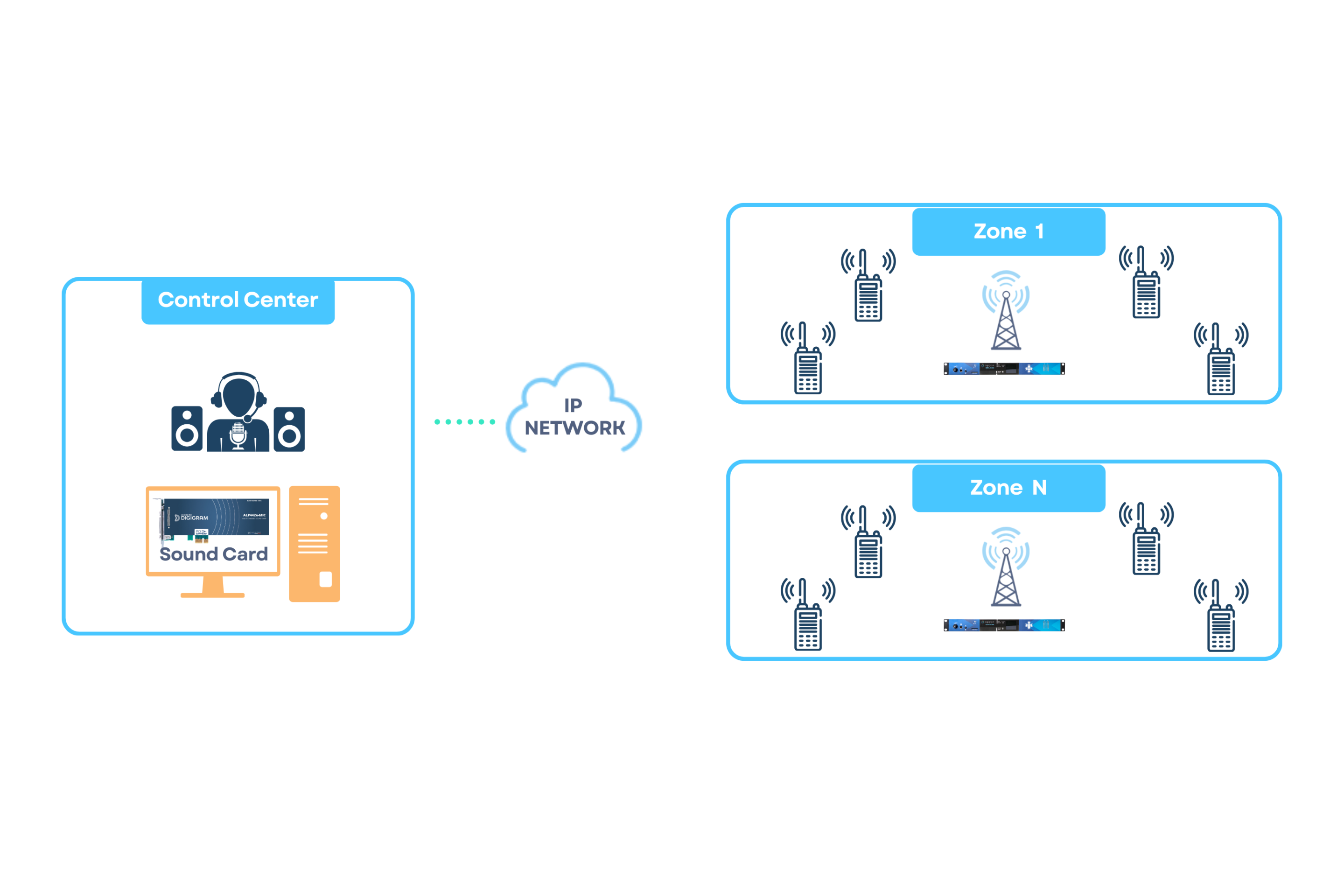 THE BENEFITS
Hardware built to last
Stable design for cards + codec to ensure communication reliability
Low-latency solutions meet the split-second decision process
Unmatched audio quality to ensure pristine transmission of information